Category Archives:
White Gold
If you just got engaged, you probably can't contain your happiness and want to show your beautiful ring to the whole world. Yes, you can flaunt it as much as you want because you are the bride to be and deserve all the attention. But while doing so, you have to be subtle and make it look natural.
We have some fun and creative ideas for you to show off your new bling.
Use your left hand more often for every other thing be it for talking on the phone, giving high fives, holding the bus handrail, or delivering presentations at your work place.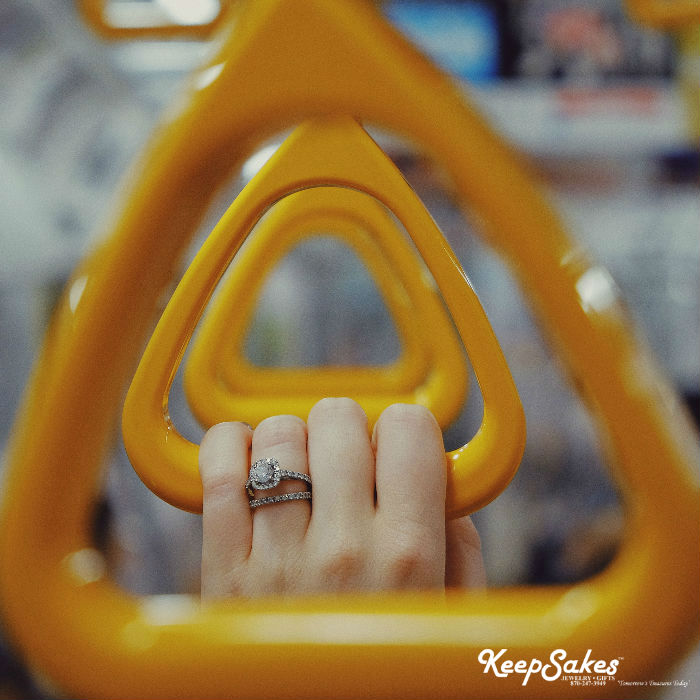 Get a manicure done which isn't too loud because you don't want your nails to steal the ring's thunder. Keep it simple yet pretty and watch everyone lose it over your new shiny jewel.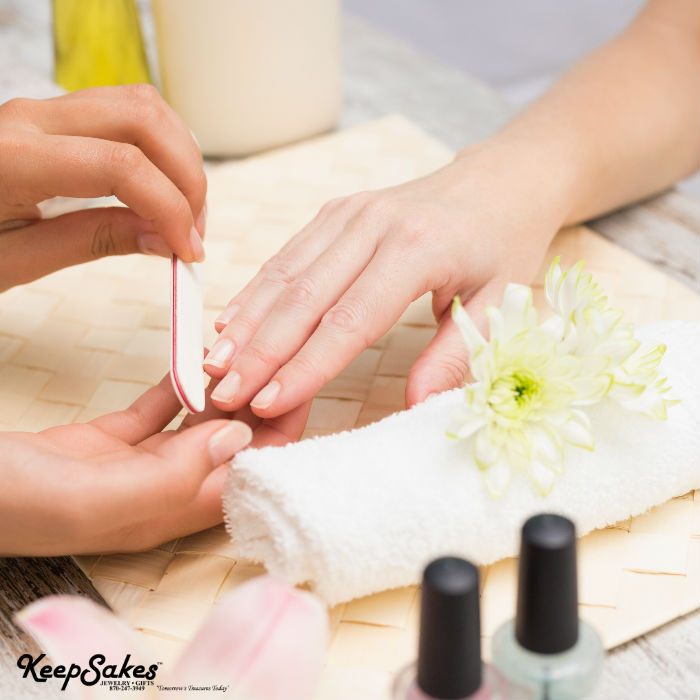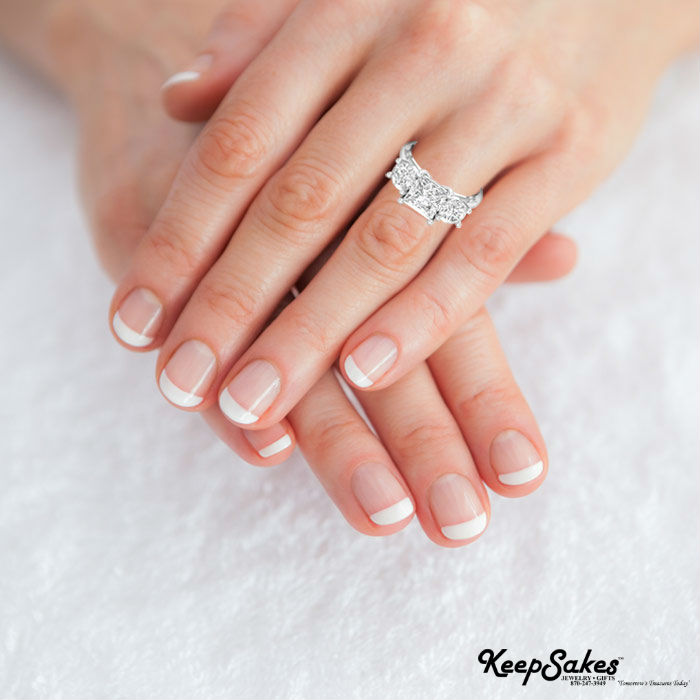 Upload the cutest pictures of you and your beau on social media showing your engagement ring.
Caution : Be prepared to reply to some hundred 'congratulations' comments.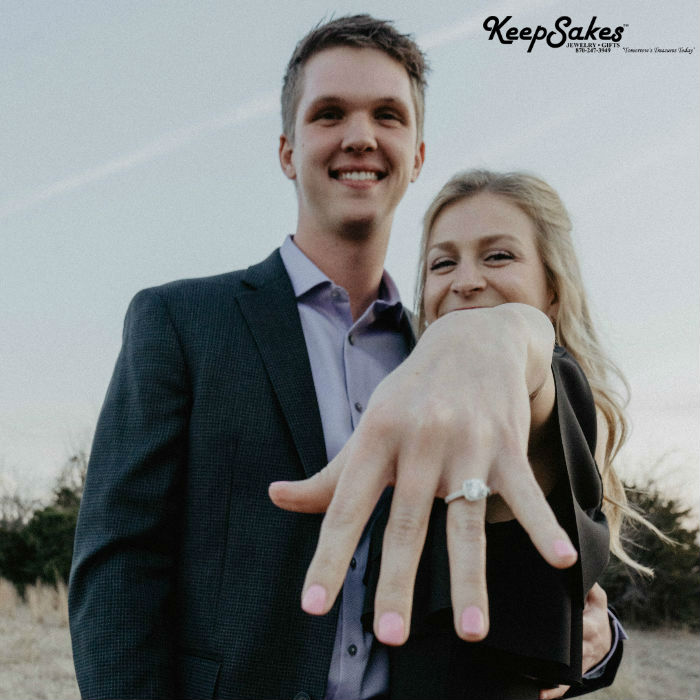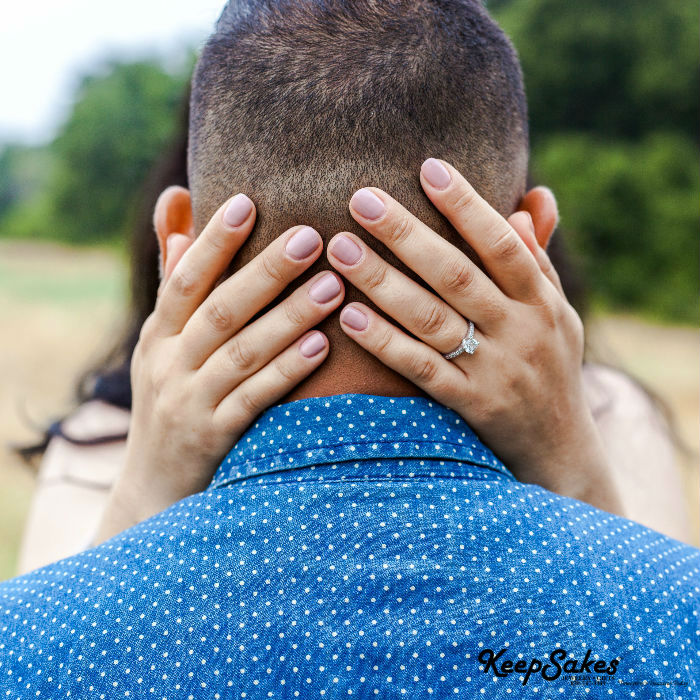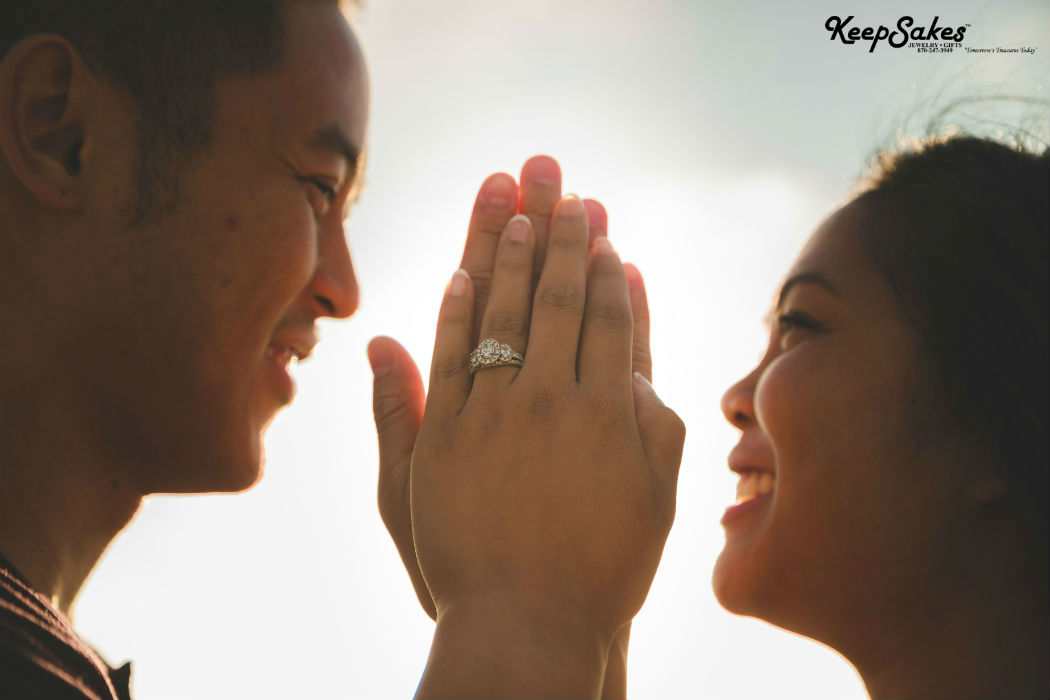 Grab any opportunity to hand out drinks to everyone. Make sure to do it at their eye level with your left hand and let them notice the shiny piece on your finger.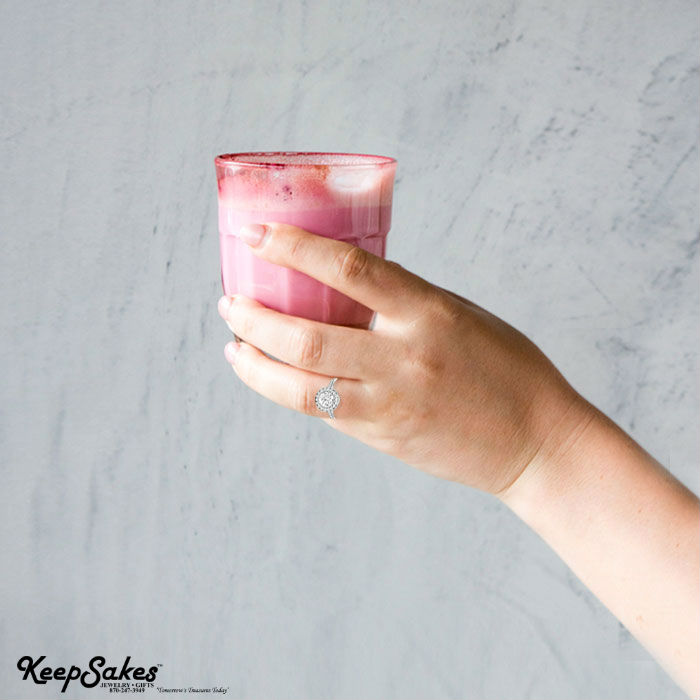 Casually brush the hair out of your face with your left hand while making sure that everybody's eyes catch a glimpse of the bling on your finger.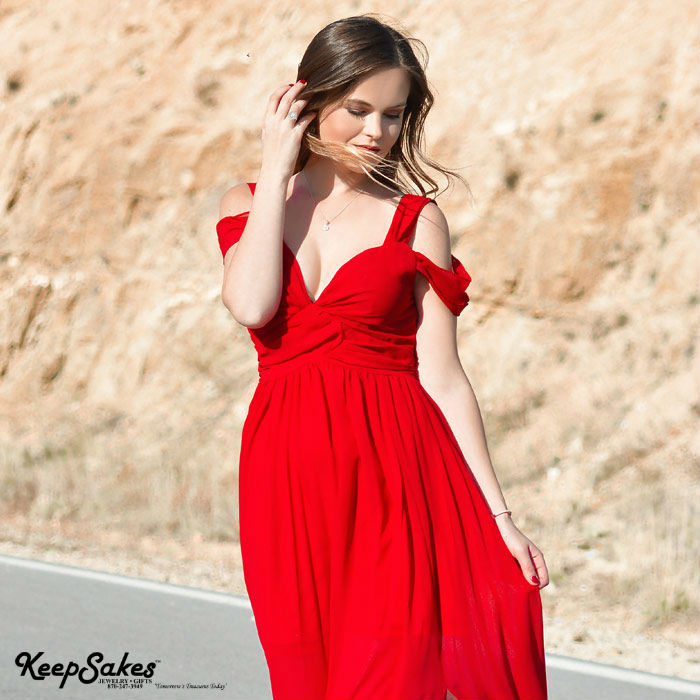 Get shocked easily so you can bring your hand up to cover your mouth in awe and hence, showing the world your beautiful glint.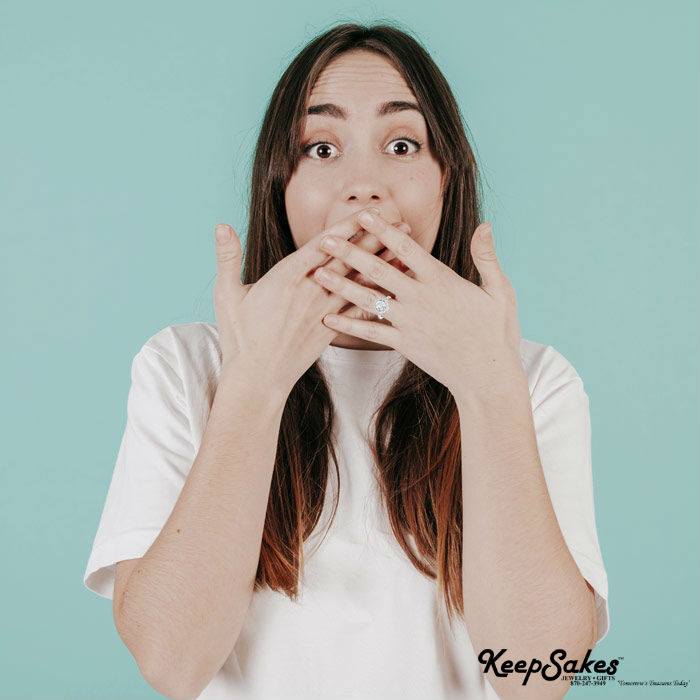 Put a casual story on your social media showing you driving somewhere like any regular day. Just capture the ring with your car's steering wheel and all the praises and questions will start pouring in.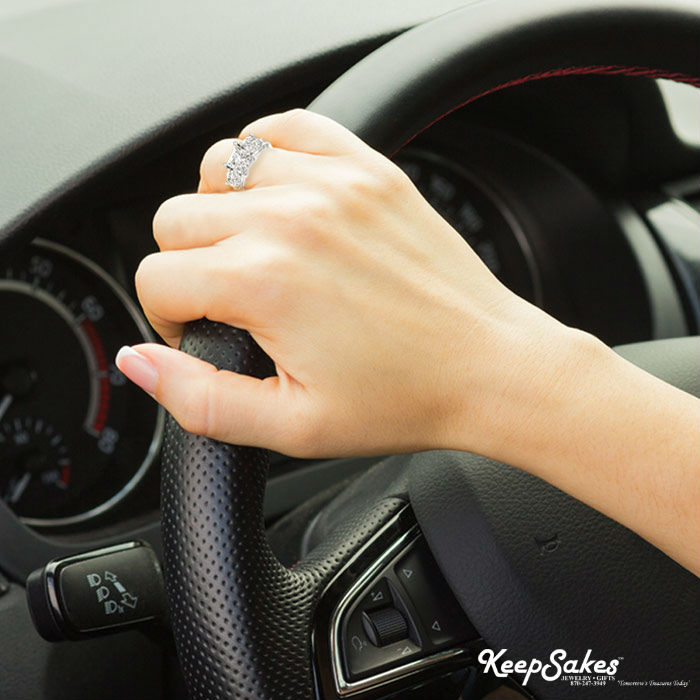 Think a lot or at least pretend to do so with your left hand placed on your forehead or chin in a way that your palm faces you and the ring is out there to be admired by the world.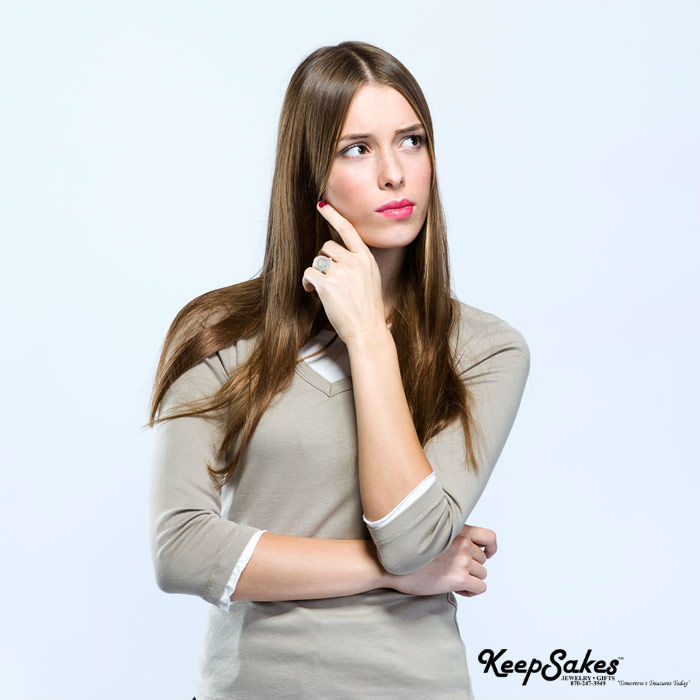 Go out more during sunny days as this is when your ring will gleam the brightest and hence, attracting everyone's attention towards it.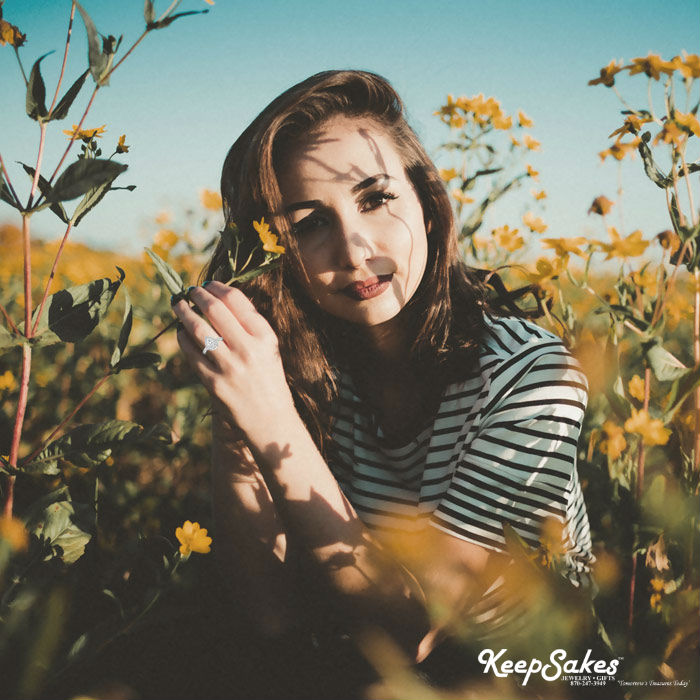 Click a super adorable picture of the ring with your furry friend and upload it on social media. It will definitely be one of your most loved pictures.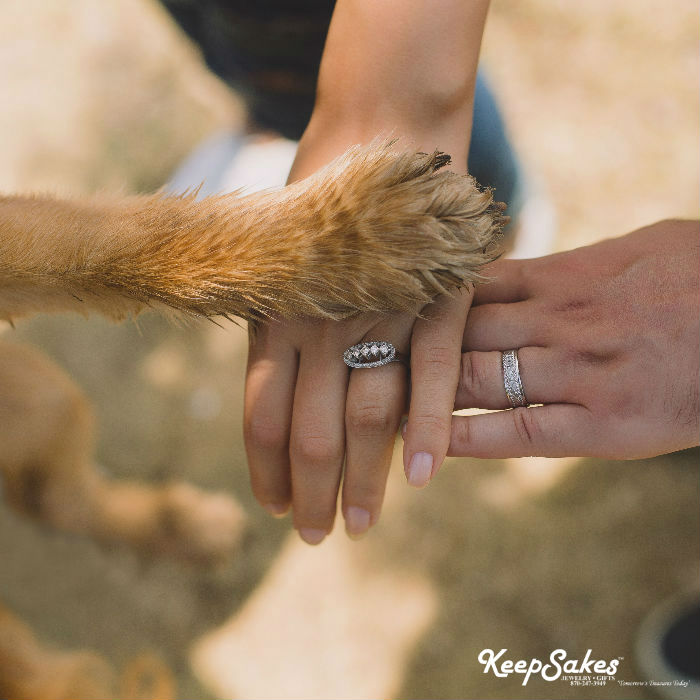 Click here to check out our Engagement rings collection.
Precious Metals have been used to create beautiful pieces of jewelry that makes a perfect gift for you and your loved ones. But have you ever thought about what precious metals makes them so precious that we love to keep them with us forever? Let's take a look.
White gold
White gold is a sought after precious metal for engagement rings, both due to its beauty and because it is a less expensive alternative to platinum. This precious metal is beloved for its gleaming white finish that makes diamonds truly dazzle. White gold is the most popular precious metal for engagement ring settings because it beautifully complements the shiny white sparkle of a centre diamond. White gold is available up to 21 karats. Most engagement rings are 14k or 18k. This gorgeous precious metal looks lovely against any colored gemstones. White gold bridal jewelry is increasingly popular now a day.
Yellow Gold
Yellow Gold is known for its beauty and versatility, gold is the classic setting for most jewelry. Unlike some metals, gold retains a beautiful luster. The 'original' gold, and many still feel the best, is yellow gold, normally an alloy including silver, copper and zinc to strengthen the metal and enhance the yellow sheen. It is the metal of choice of traditionalists, by people preferring the warmer color with their skin tone, and for its contrast with precious stones and other metals. Gold is historically the most popular choice for wedding bands and other jewelry.
Rose Gold

Rose gold, also known as pink or red gold, was very popular in Russia at the beginning of the 19th Century.  It is a gold and copper alloy that is increasing in popularity now as well and is commonly used for rings, pendants and bracelets amongst other jewelry pieces.  The difference between red, rose, and pink gold is the copper content.  With higher copper content, the red coloration grows stronger.  Pink gold has the least amount of copper and subsequently the lowest amount of coloration in the gold; this is followed by rose gold and then red gold with the highest copper content.  The most common karat of rose gold is 14k, but it can go up to 22k which is also known as crown gold.
Platinum
The everlasting popularity of platinum is due to its purity, color, strength and prestige. As gorgeous as platinum is, it's not all about looks. Many of us veer towards this metal because of its hardness and resistance to tarnishing, making it a practical and glamorous metal for everyday jewelry. Platinum is a great choice for engagement rings and wedding bands as well because it won't change its color or fade. Its incredible density and weight make it more durable than other metals and provides assurance in value. Platinum holds precious stones firmly and securely. But, platinum does not wear away and decrease its volume, unlike other metals. Over time, platinum develops a natural patina that many people prefer over a higher polished appearance. Platinum is the rarest and most expensive of the popular precious metals.