Found the one you want to spend the rest of your life with? Have you thought about how to propose? After all, this is going to be one of the most beautiful memories of your lives. Special as it is, surely you want to ensure that this proposal is impressive and unforgettable. A truly great marriage proposal can be very hard to think of. You want to be original, but you don't want to overdo it. We have an idea! If your partner likes Tricks, Treats, costumes, and all things spooky, propose to them on the Halloween Day. Because it's better to do it when they least expect it. Right?
To help you, we have listed here a few out of the pumpkin…oops, box ideas for a goofy-spooky Halloween proposal, which would for sure woo your boo.
While Carving a Pumpkin– Do you both carve pumpkins every Halloween? This time, do it with a lovely twist. Get 2 Pumpkins and ask your sweetheart to carve one of them and you do the other one. It's supposed to be a surprise for them so don't let them know anything about what you are carving out. When it's done, reveal your pumpkin with a special love message carved on it and just pop the question. You'll definitely win your beloved's heart.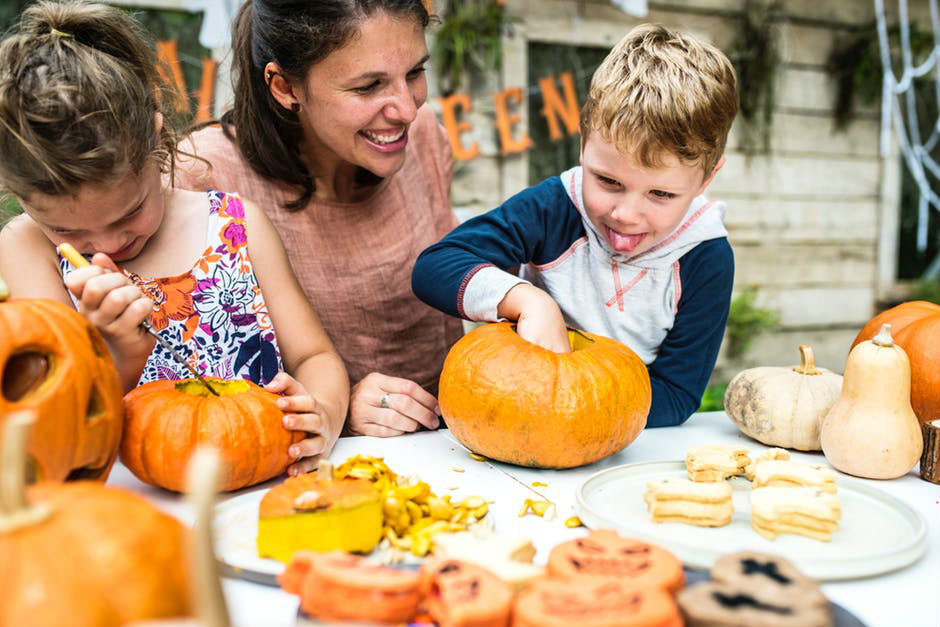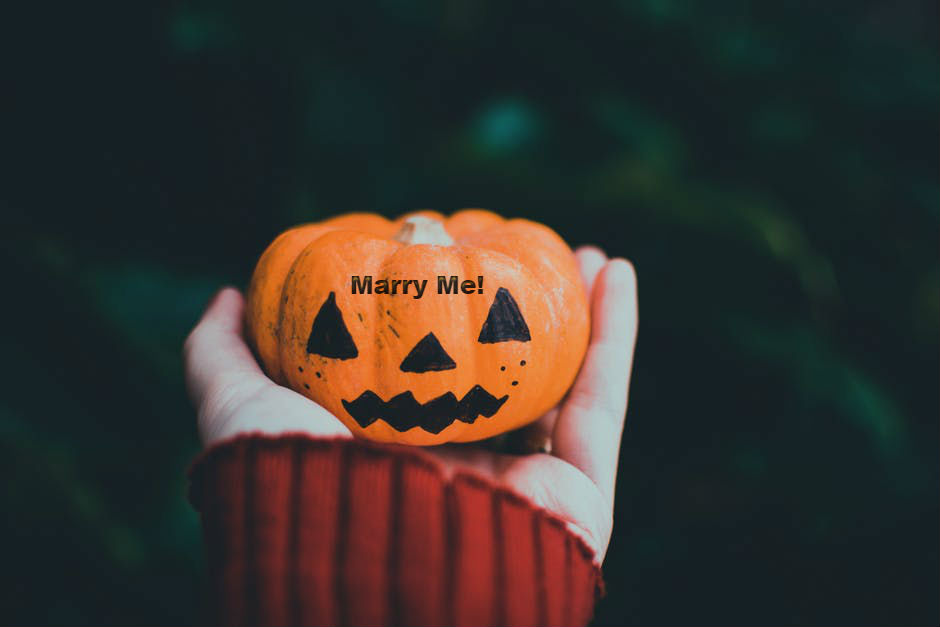 With a Pumpkin Spice Latte– If your significant other loves this delicious beverage, use it to propose. Get a mug with a "Will you marry me?" text on its inside bottom and fill it up with this favourite beverage of theirs. Make a cute latte foam heart to add an extra touch. Remember, for them, it will be like one of those regular latte sessions of yours so keep calm and act all natural while you patiently wait for them to finish the drink. After reading the text, when they look at you for an explanation, they will see you poised, down on one knee with a ring in your hand, waiting for their answer. It will be perfect because "Pumpkin Spice and Everything nice.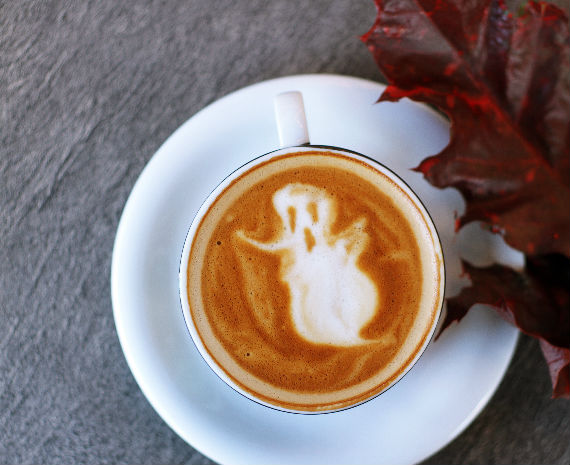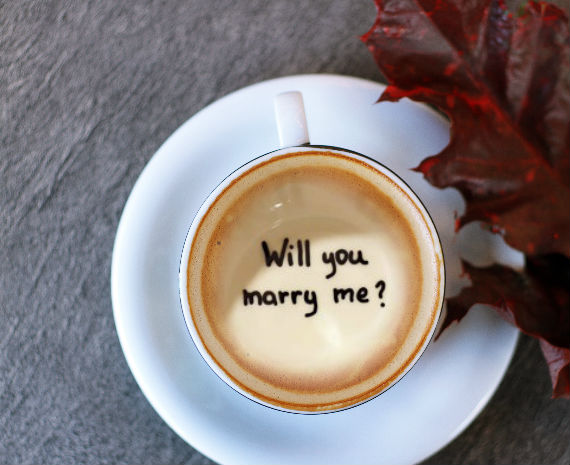 While trick or treating – Take your significant other trick or treating in your neighbourhood. But before going, you'll have to make some arrangements. The last neighbour you visit should be one of your friends or someone you both know well. Get both of yours parents to this person's house. Give a note that reads "Will You Marry Me?" to the parents and ask them to hand it to your boo when you knock at their door. When your partner turns towards you with a shock, they'll see you down on one of your knees with a ring in your hand. There goes your super adorable proposal.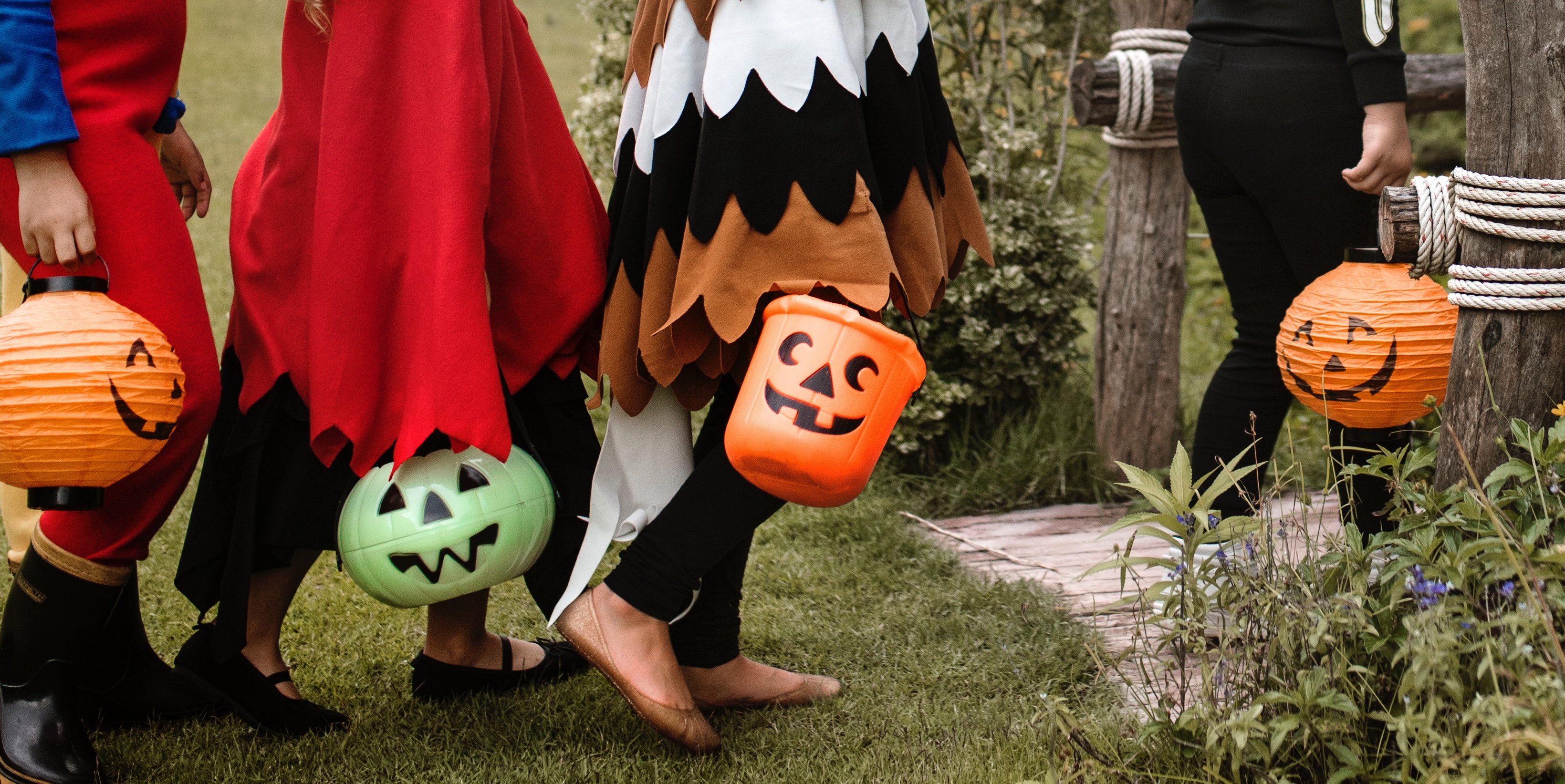 Haunted House– Is visiting the Haunted Houses one of your Halloween rituals? This year, make it even more special by proposing to them after a good scare at a favorite haunted house. Gather your family and friends and ask them to wait outside the fright place with a "Will you marry me?" poster in their hand. After coming out, while your soulmate is still recovering from the haunted house's scary experience, they'll be shocked to see some familiar faces with the poster. That's when you go down on one of your knees and pull out the ring from your pocket.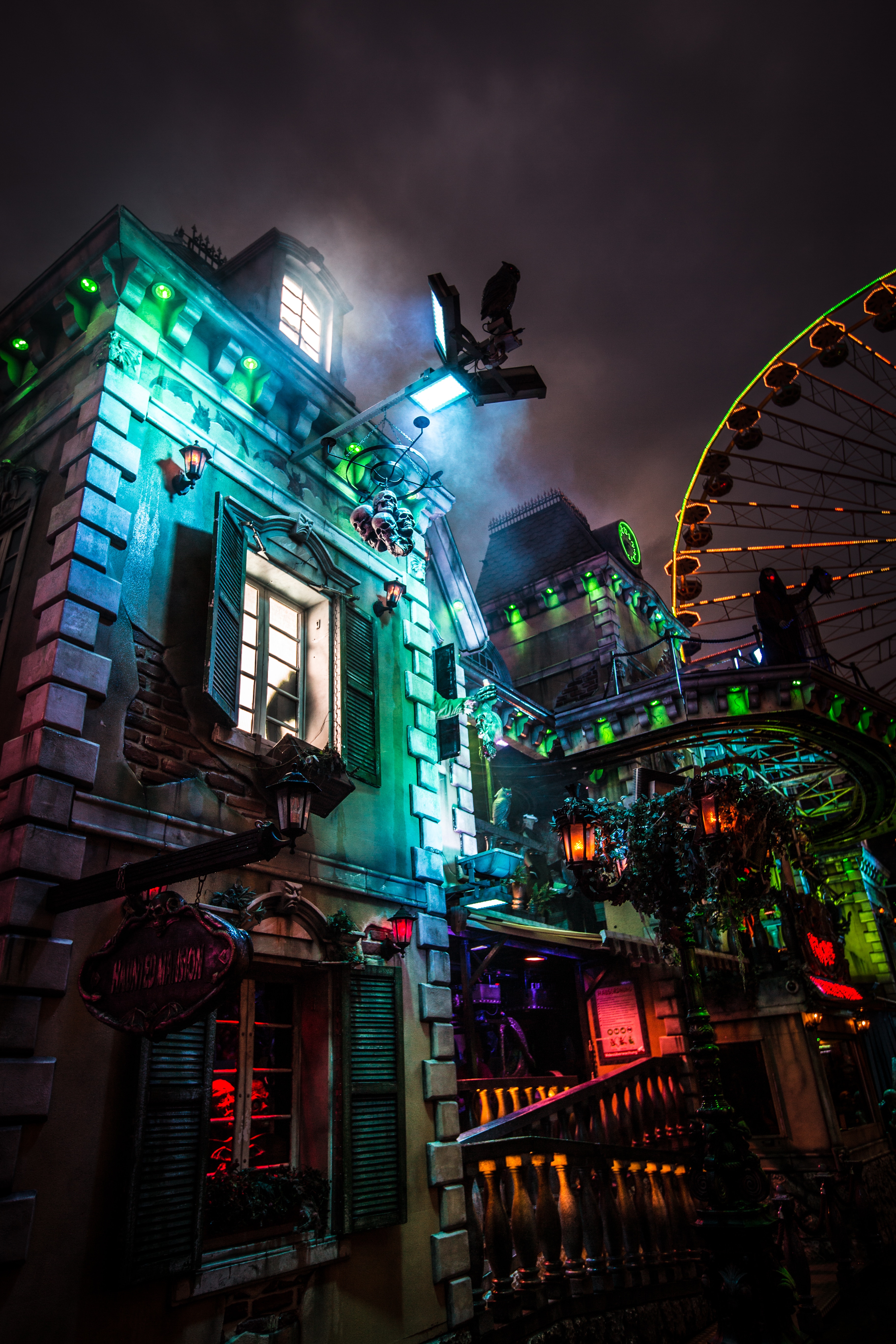 Jack-o'-lantern Fest – Take your sweetheart to a jack-o'-lantern festival. While they are busy admiring the beauty of the place, you quickly slip away to bring that special jack-o'-lantern you made for them. Realizing you are not with them, they'll look around for you and will suddenly find you standing in a corner with a "Will you marry me?" carved jack-o'-lantern in your hand.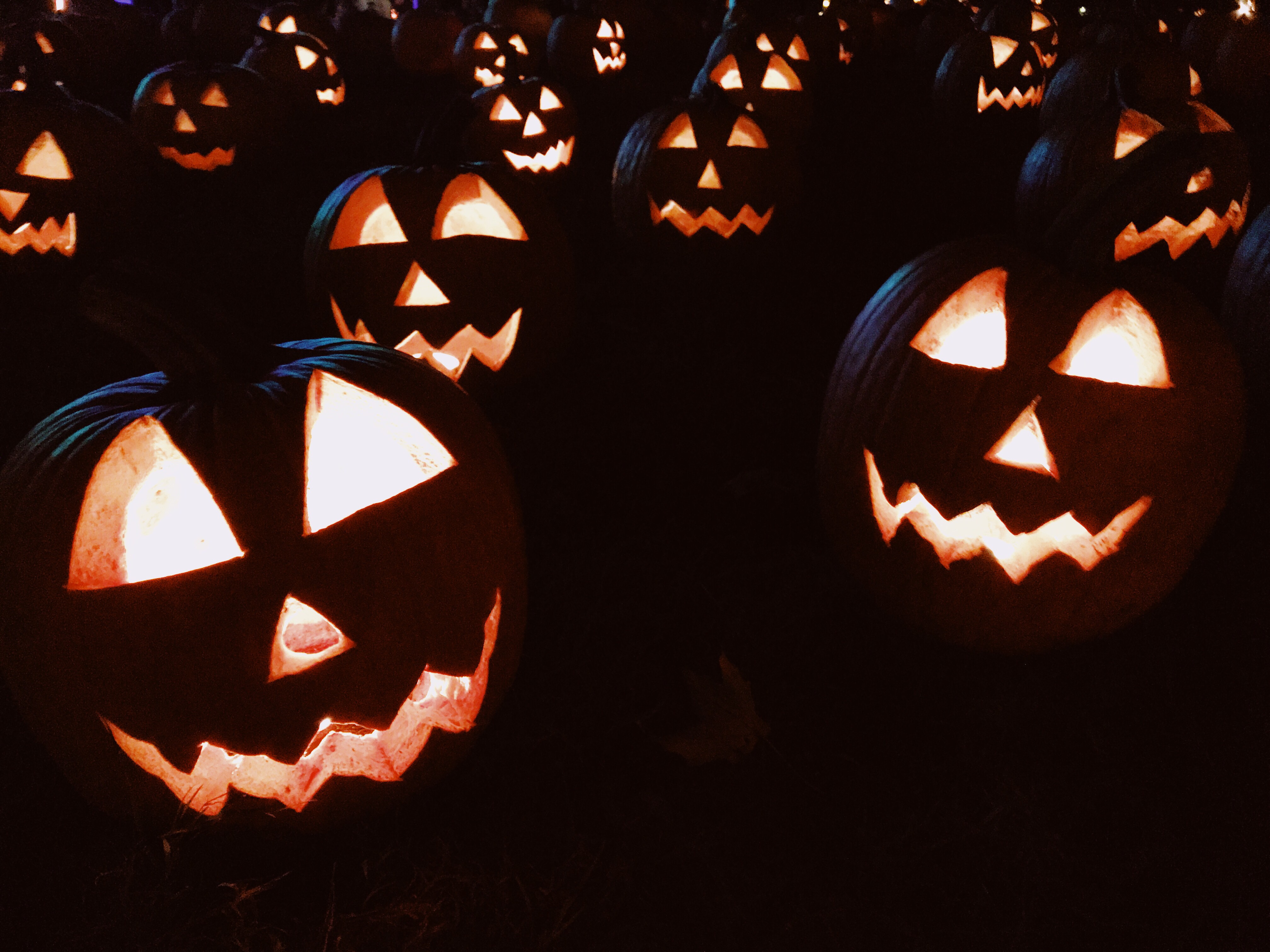 Costumes – You can definitely use costumes to your advantage. Host a costume party inviting all of your family and friends and surprise your beloved with a couple's costume like a prince and a princess, a couple from their favourite movie, a famous couple they like, or even a ketchup and fries costume. You can also decorate the room using tiny pumpkins with hearts carved on them and lighting them up with candles. Pop the question later at the costume party. This would definitely be one of their most magical moments.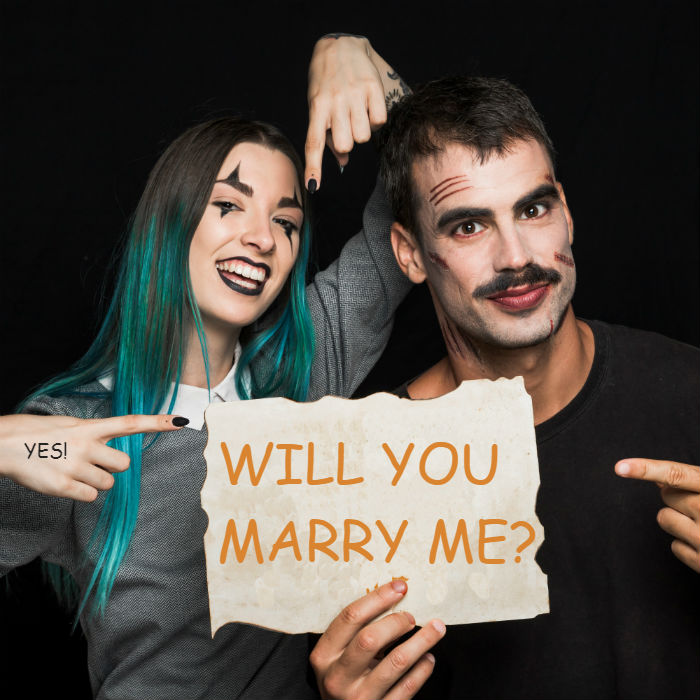 Click here to check out our stunning collection of engagement rings.